Singapore Swimming Lessons
XSA Swim Academy swimming lessons are conducted by professional instructors certified by National Registry of Coaches (NROC) and Singapore Swimming Teachers' Association (SSTA).
Our swimming classes for adults and children are conducted in all public swimming pools and condominiums in Singapore.
Learn Swimming, Water and Survival Skills in a fun and safe way!
Read more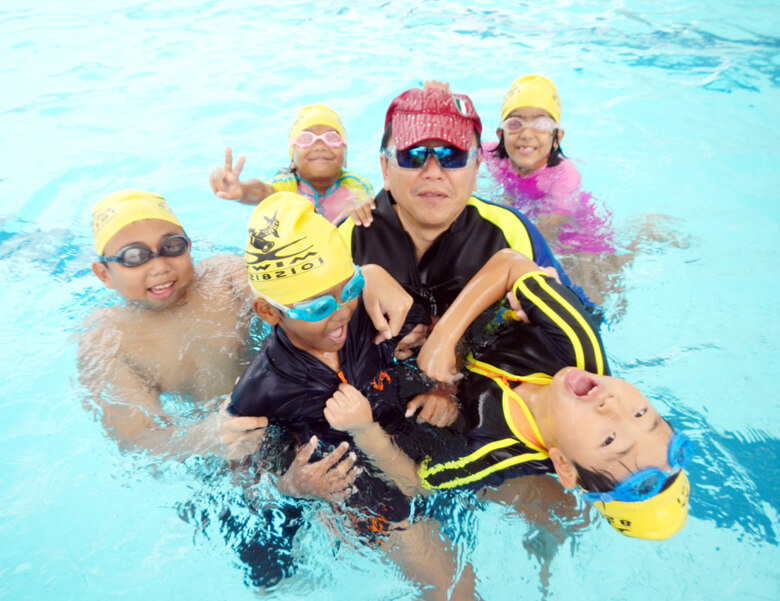 Swimming is our way of LIFE!
Coach Xavier has been full-time Swimming Instructor in Singapore for the past 18 years. He continues to find joy in teaching swimming to people of all ages. He conducts his swimming lessons with a good sense of humour and makes his swimming classes enjoyable. Most importantly, his students overcome their fear of water and learn about water safety and equip themselves with an important life-skill.
Read More about Coach Xavier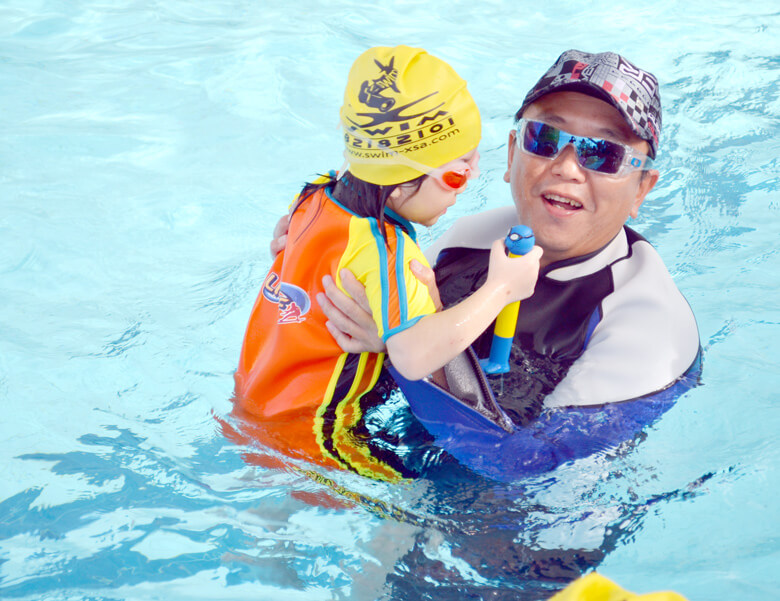 My son used to have fear in swimming and we are afraid he may not survive if he accidentally falls into the swimming pool. After a few lessons at Pasir Ris Swimming Complex, Coach Xavier has helped my son to overcome the fear of water and he enjoys his every swimming lessons!
Joe and Cynthia
Dear Coach Xavier, we love swimming and we like you to teach swimming every week at Tampines Swimming Complex. You are so good in swimming!
Darren, Dawn and Darrick
My girl, Jenell aged 5 was very afraid of water but after first lesson she is able to put her head into the water to blow bubbles. Well done! Coach Xavier
Sharon